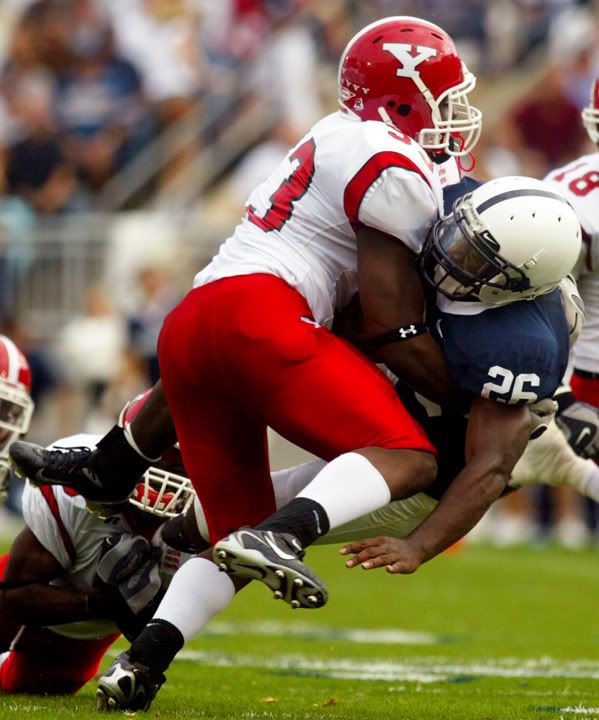 Fooooootball!!! I love football. Fall internships rock for this very reason.. boys in tight pants! No really though.. I love football. Penn State was huuuuuuge. Around 107k people can fit in that stadium. There were about 104k people there for that game. And dang midwesterners take their football seriously. It's like a religion. I need a lot of practice with this. Shooting the Columbiana game was my second time shooting football and Penn State was my third. A big thanks to Scot for giving me so many pointers at the Turkey Day game last year!!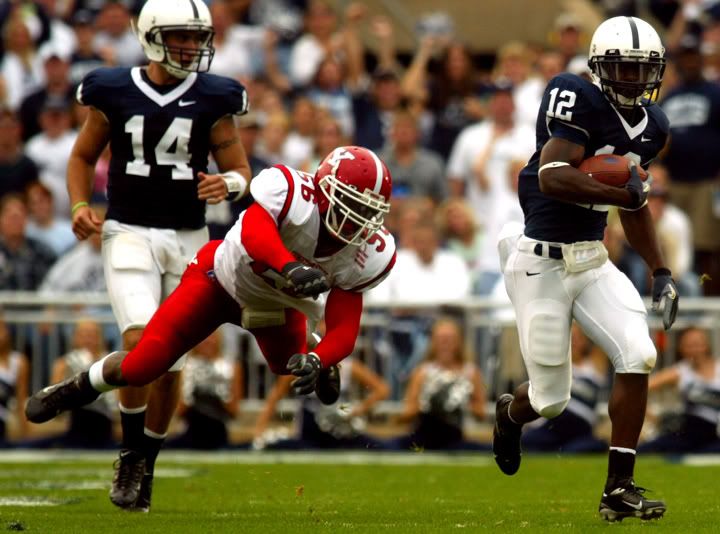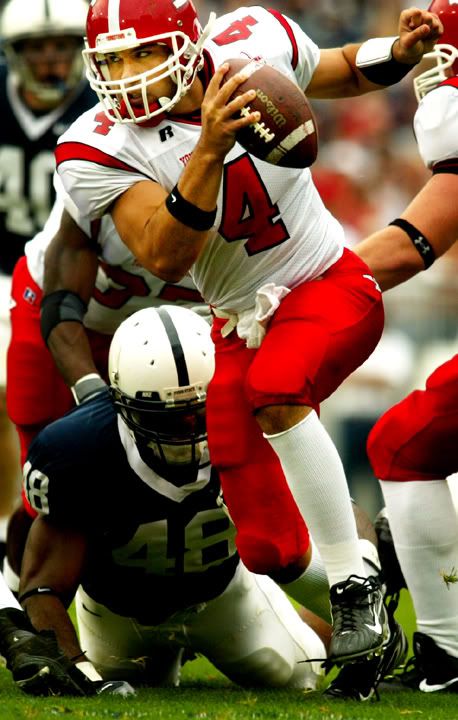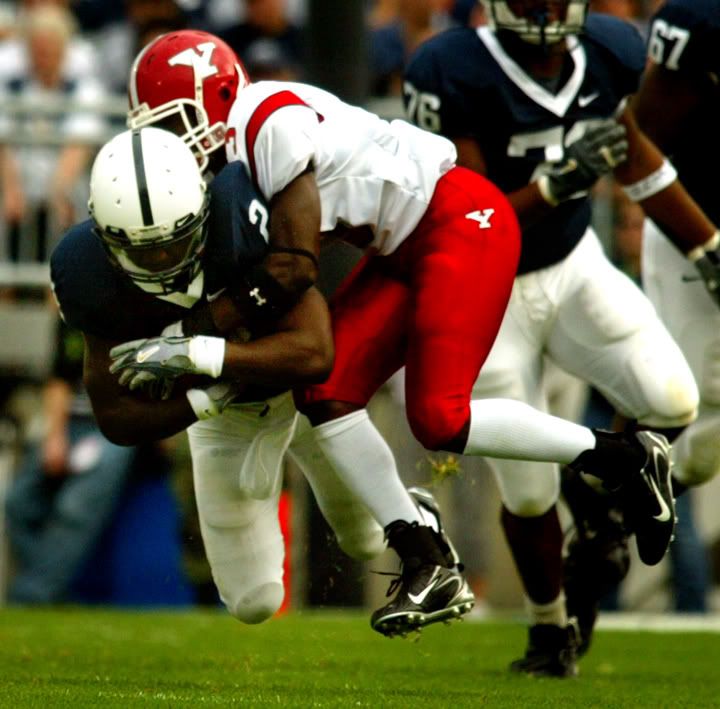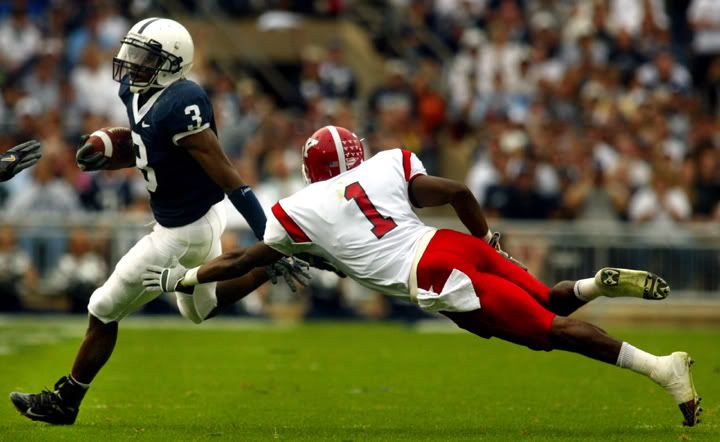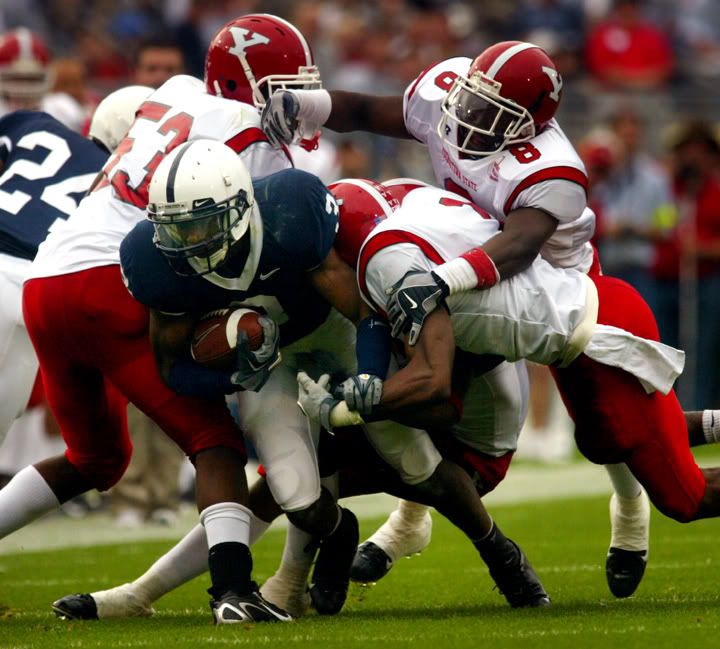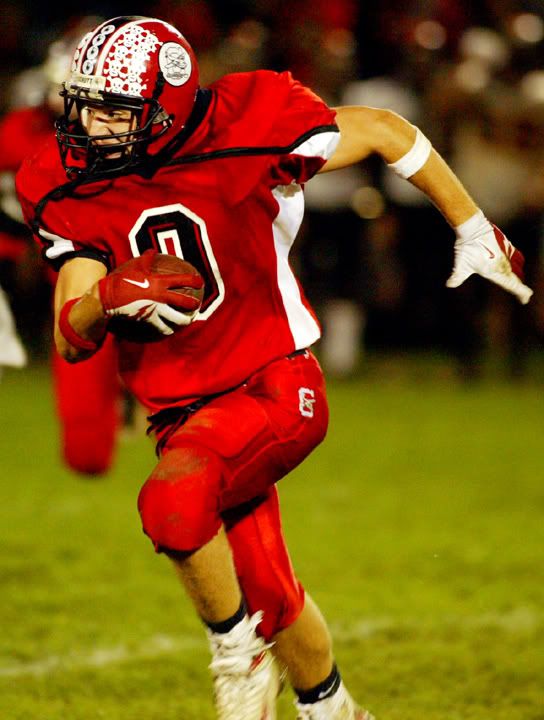 These are from the Columbiana game that I shot the night before. Football is not meant to be shot at night! But it should make for some neat photos as the season goes on. Sol has inspired me to go check out the sidelines so I'll have to work with that as I get better at the "save your ass" shots.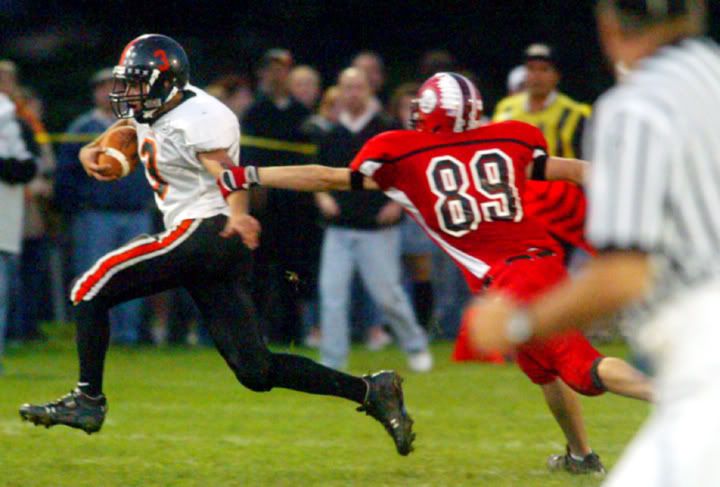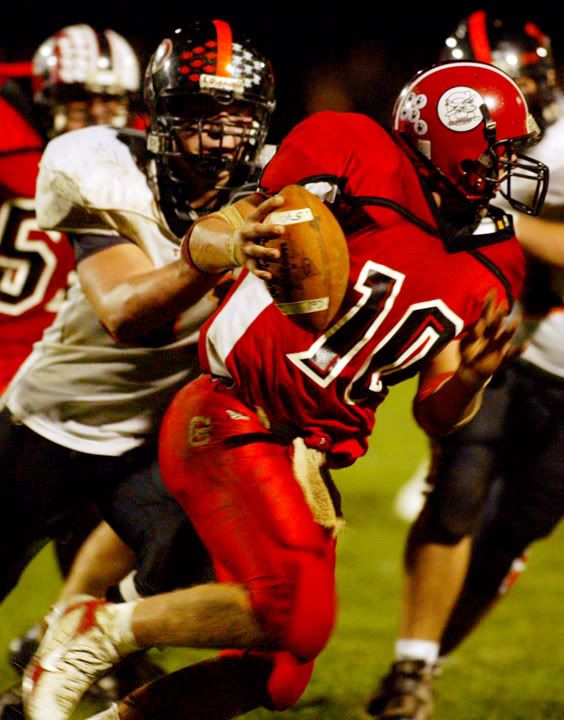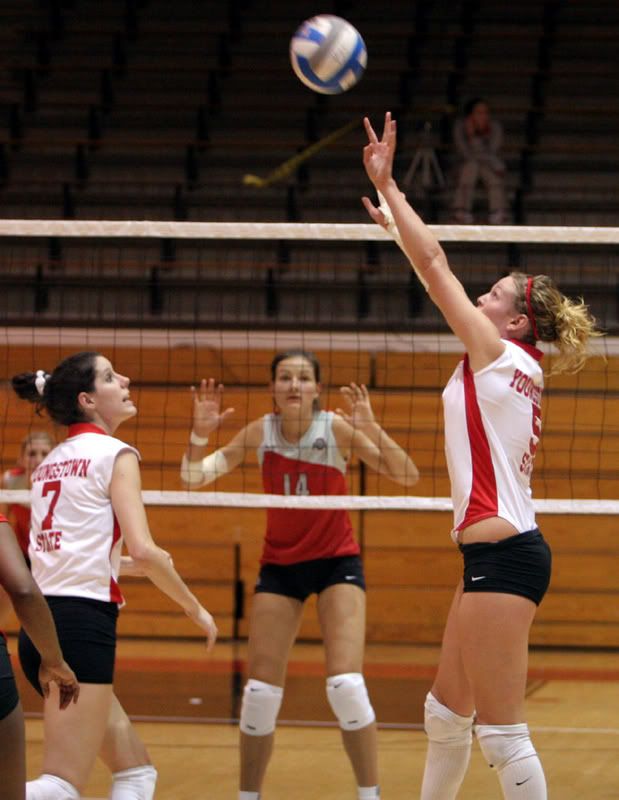 First time shooting volleyball. I would like to carry on the "dungeon" nickname from the SF State gym. This place was dark, but not terrible.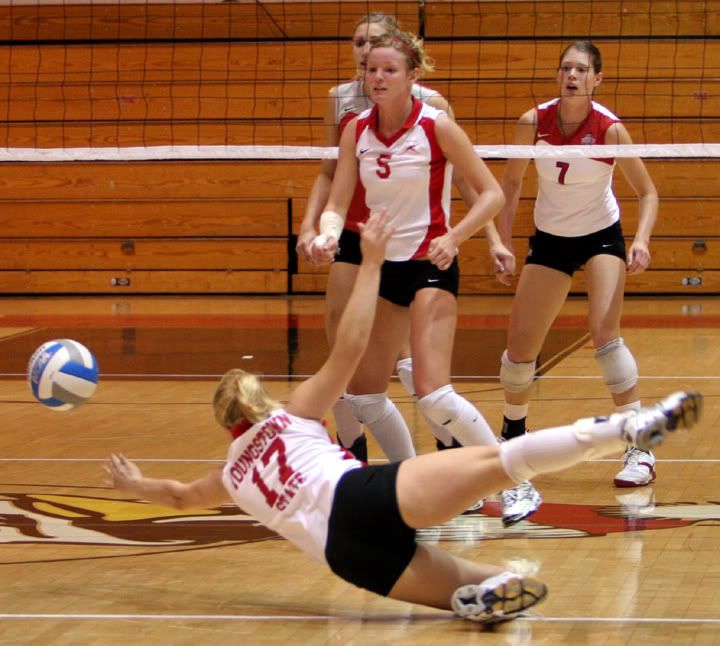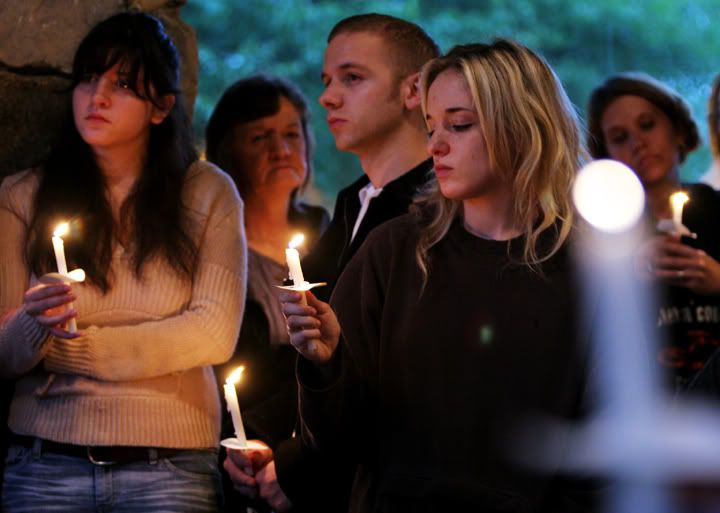 This is from a vigil for a family that perished in a fire last year. I don't have all the details in front of me.. but from what I remember the mother was killed and the two children died in the house fire. Don't go quotin me on that though! Either way, it was a tragic accident and there were a lot of people that came out to share how much they loved the family and how much they are missed.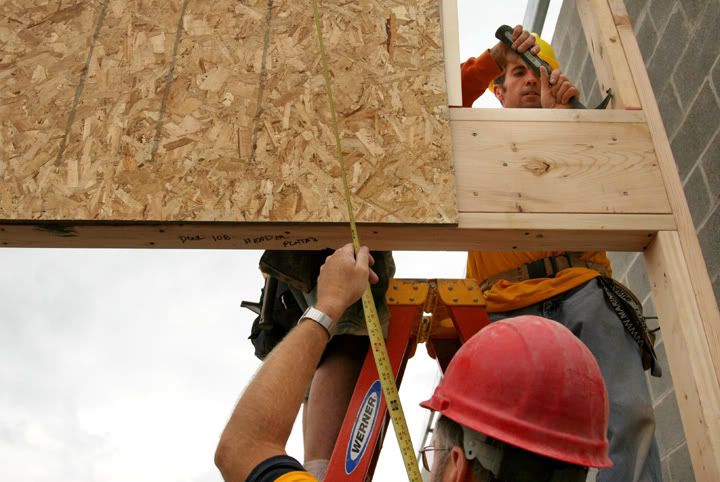 These are from a local version of Extreme Home Makeover. Really neat project that will be housing a larger version of a goodwill-type organization. The group is in coordination with a church and they help families out with food, clothes, furniture.. all those essentials. Really neat people that loved volunteering their time for such a great cause.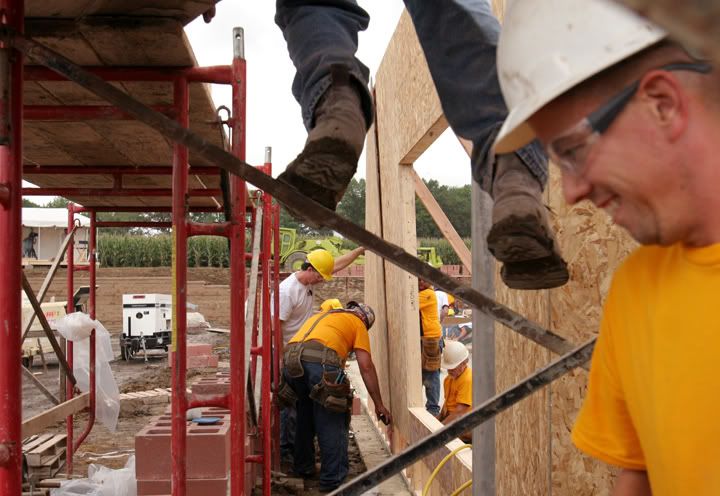 Here you go Adam, here's some layers for ya!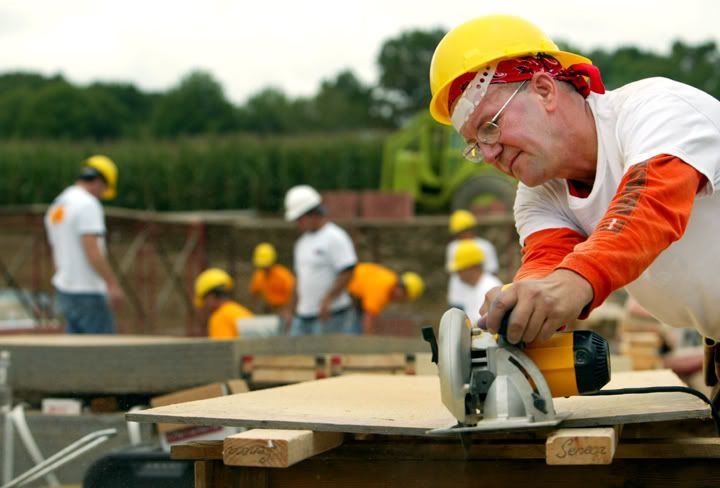 Finally in Ohio. Well, I arrived earlier last week but it doesn't really feel like I'm totally here yet. It's been such a crazy last few weeks. It felt like I left the Northwest way too fast. I wasn't down in California enough. And no matter how much time I get to spend at the cabin in Idaho, it always feels like too short of a trip. Anyways.. I'm here. Ohio is flat. Like really, really, REALLY flat. It's so hard to get around. I'm used to having mountains everywhere to orient myself but now I'm getting on the freeway and my car says I'm going North but the freeway says East... none of it makes any sense!! But despite how flat it is, there are some really cute towns out here. Lots of farms which makes it feel more like home (Lewis County home, that is) and everyone here is really nice. You get those midwesterners talking and they just don't stop!

The trip out here was awesome. Really long though. And props to me for packing the car with the passenger seat straight upright. And dang the gas prices out here are cheap!! I took a picture with my phone that had gas for $2.19/gal in Toledo. Can you believe that? Also, I gambled in Deadwood. Started out with five bucks.. dropped that down to two.. and then left the place with $30!! I love the penny and nickel slots! Chicago was the most beautiful city. We turned a night and half a day into two nights and two days. I can't wait to go back there. It was so much fun. I love the bean! Even though I felt like I was going to throw up. I got so dizzy looking at it. I don't think the cab ride right before that helped though.

I'll finally get to move into my apartment tomorrow. Hopefully I'll find some time in between my afternoon assignment and working desk to go sign the lease. I can't wait to finally have a place to live. The Comfort Inn seems to get smaller and smaller every day. First time I'll be living by myself which will be strange. I've gotten so used to Noe and having people there all the time. And then Adam was an awesome roommate too. He totally put up with how messy I was and answered all my dumb questions about work and was a totally fun guy to live with. So it will be weird to not be living with anyone.

I really like The Vindicator. Different kind of crowd than The Chronicle, but we definitely have our Nick George and our Sharyn Decker!! I've been trying to carry over a lot of what Adam taught me to get me going over here. I hear Adam saying "layers" a lot in my head and try to look at stuff differently than I did in Lewis County. So, with all that said and my cup of coffee all gone, here's some photos. Nothing earth shattering, but definitely all experiences that I hadn't gone through before.

More photos to come once I'm all moved in and don't have three different computers to shuffle around on.